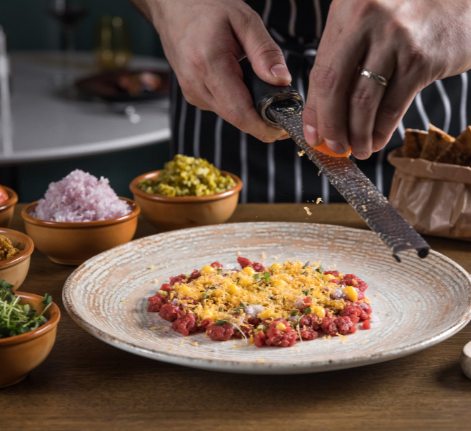 The Artisan is an all-day culinary journey fashioned around delicious local products bringing taste, style craft and joy.
Like an artisan we select our farmers and producers with care within a 200km radius around Prague and we take pride in respecting the seasons. We cook with technique and dedication to ensure you discover original Czech flavours that take you on a delicious journey down the rivers, through forests, and across gardens & farms.
Push the Artisan door to share and explore. Discover our Theater Kitchen, where our culinary masters create a sumptuous taste of the Czech Republic.
Opening Time

The Artisan restaurant

Mon - Su

6.30am - 11 pm

Business Lunch

Mon - Fri 12pm - 3pm

Bar

Daily

4pm - 1am

Coffee corner

Daily

7am - 7pm

Sunday Brunch

Su: from 12.30pm

Dinners

Mon - Sat: from 6pm