Special offers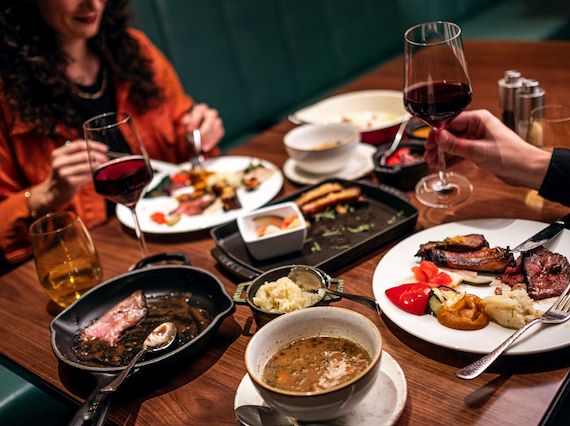 Advent & Christmas Brunches
Holiday culinary afternoon for gourmets of all ages. Every Sunday in December from 12pm to 3pm, you are welcome to join us and enjoy many delicious courses, served directly to your table. Apart from the traditional local products, you can look forward to some holiday delicacies at every Advent and Christmas Brunch, as well as the relaxed Christmas atmosphere.
Advent Brunches take place on December 6, 13 and 20, Christmas Brunches on December 25 and 27, 2020.
Price is 1 390 CZK per person (includes selected alcoholic drinks), for children 7-12 years, 695 CZK, children up to 6 years are free of charge.
To book your table, please call us at +420 222 881 212.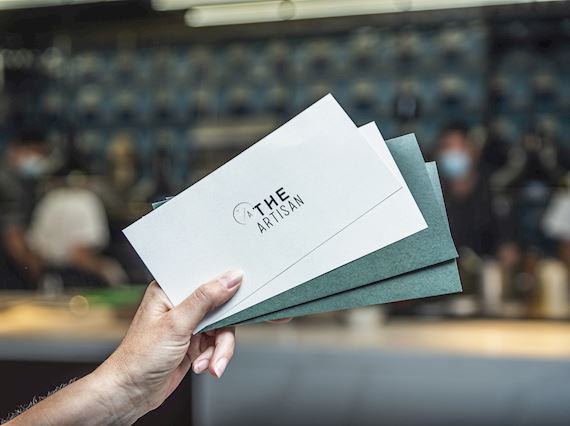 Gift Vouchers
Are you looking for a special gift for your loved ones or your business partners? Let them experience the culinary journey at The Artisan!
We offer vouchers for the Sunday Roast or tasting dinner, as well as vouchers in the value of 500, 1 000 or 1 500 CZK. We are also happy to create a custom voucher meeting your specific preferences
If you prefer to pick up a printed voucher or you have any questions, please call us at +420 222 881 212.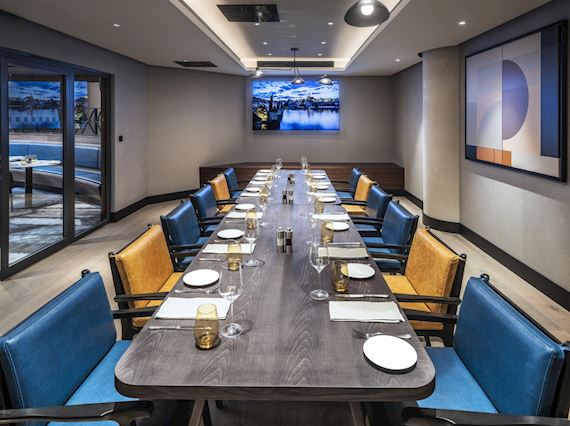 Private Dining Room
Our private dining room with a maximum capacity of 12 people is the perfect option for your unforgettable birthday party, important business meeting or private dinner with your loved ones.
It features a large flat-screen TV with connectivity for wireless content streaming.
For more information about rental conditions, please reach out to us at +420 222 881 212.